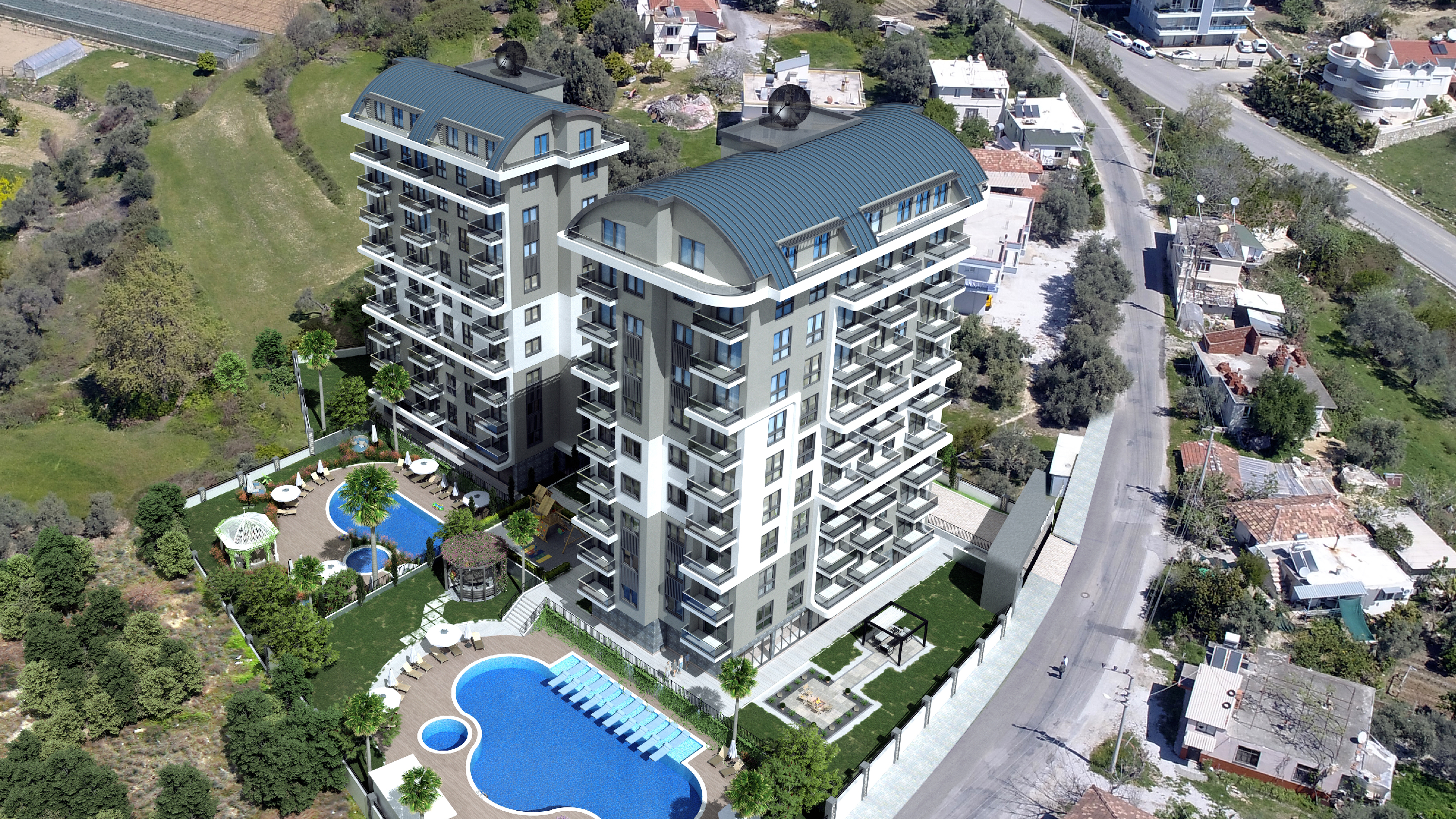 SEDA PARK WITH ITS MODERN ARCHITECTURE
The modern design concept is a new project prepared as a total of 48 flats, 1 block 36 1+1, 10 2+1 duplex and 2 3+1 duplex flats, on a 2500 square meter area, facing the sea in a location where the historical texture of the city and its natural beauties meet. It's a life project. The distance to the sea is 1600 meters.
SEDA TWINS WITH ITS MODERN ARCHITECTURE
A new concept of modern design, in a location where the historical texture of the city and natural beauties meet, facing the sea, on an area of 4.261,96 square meters, 2 blocks,only 1 block is for sale with 56 units. 1400m to the sea.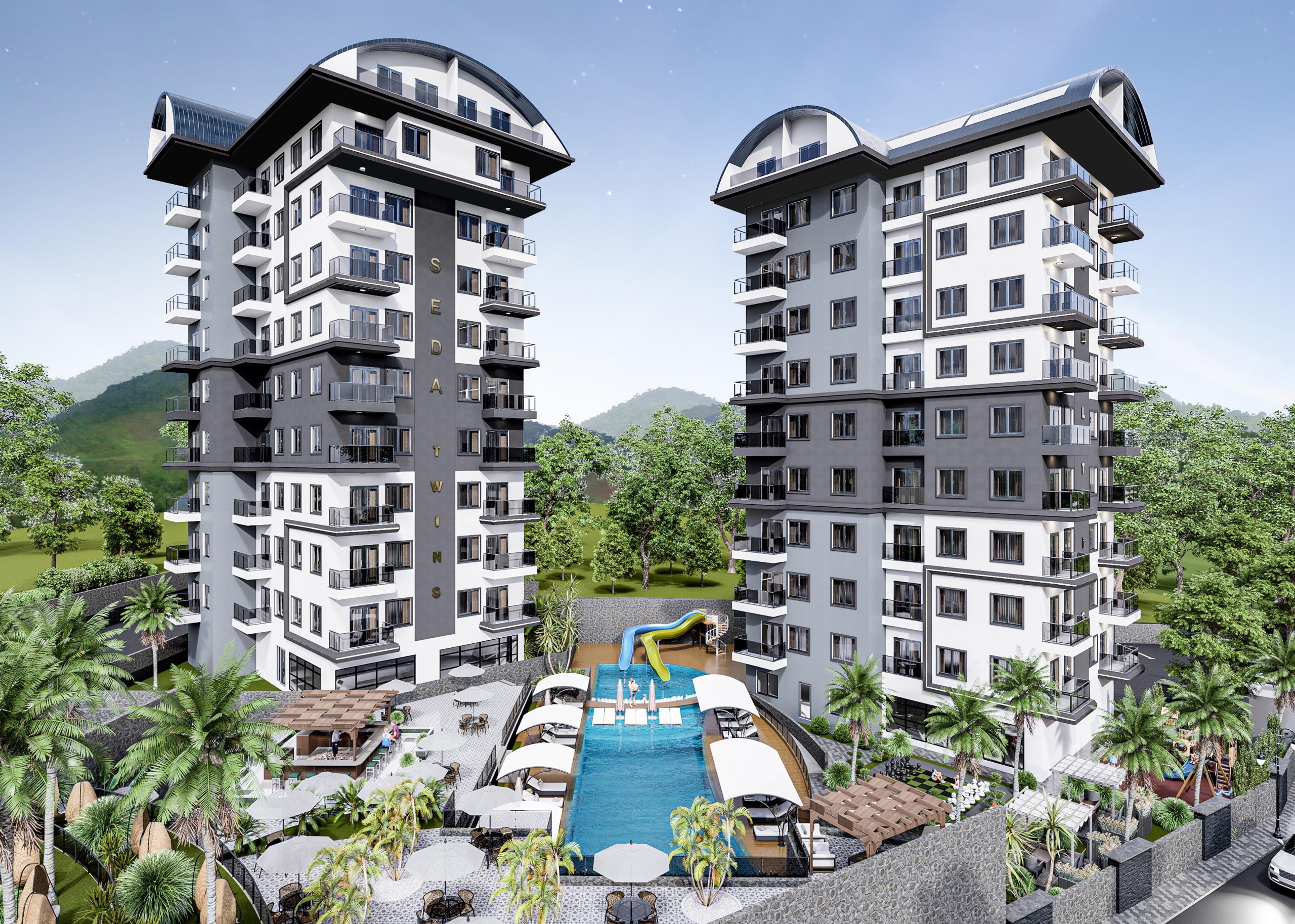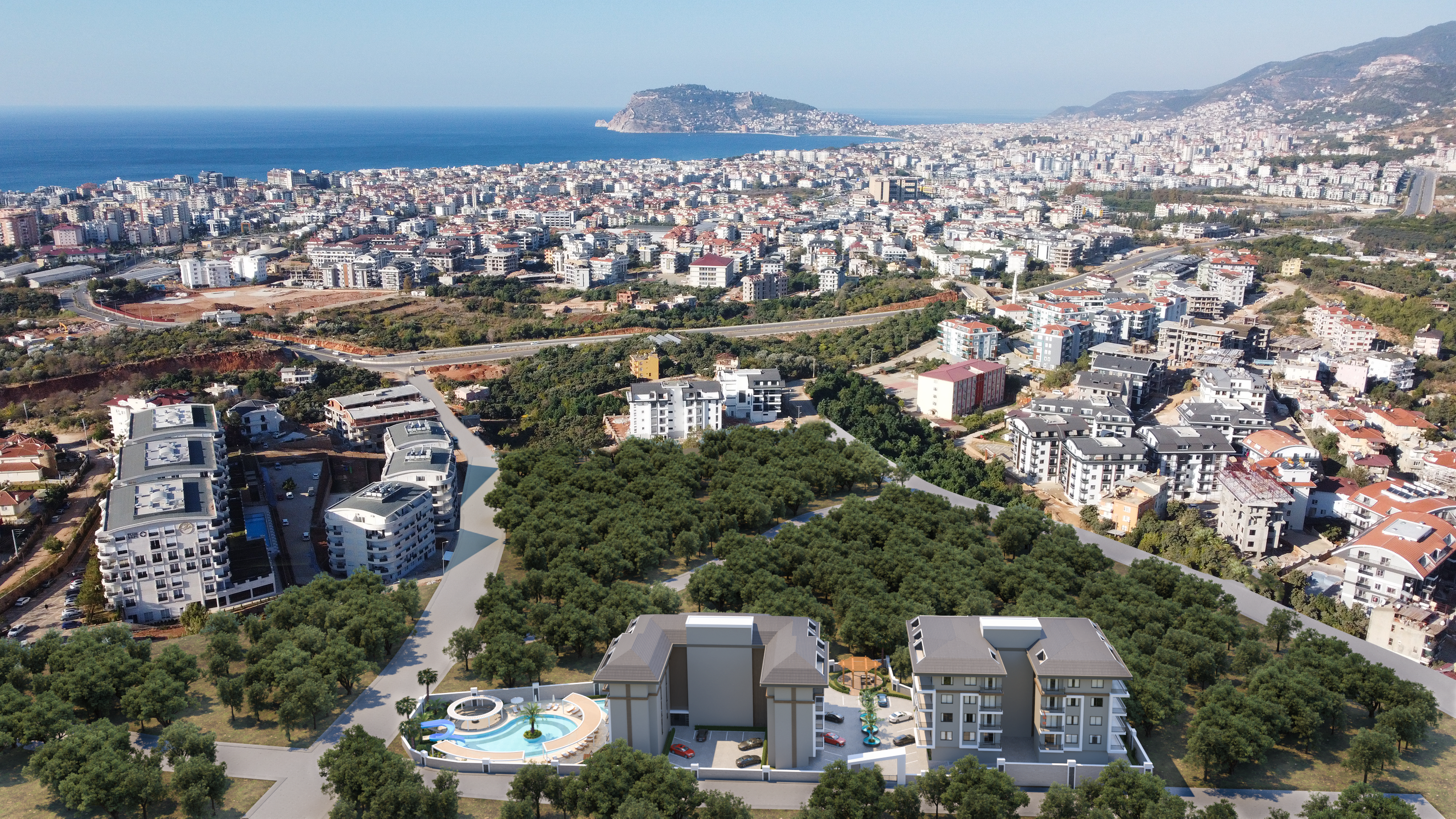 Seda Diamond is a beautiful, elegant, and high-quality residence, representing a perfect amalgamation of beauty, elegance, and luxury, wonderfully located in Oba. This splendid project commenced on December 1, 2022, and is set to complete by July 30, 2024. The strategic placement of the property is about 1,900 meters away from the sea and is sprawled across a land area of 4,500 square meters. The structure comprises 2 blocks and 64 apartments. The apartments are available in three different formats: 1 bedroom (54 square meters), 2 bedrooms (ranging from 130 to 141 square meters), and 3 bedrooms (156 square meters). This housing project is packed with social activities and amenities for residents, including both indoor and outdoor swimming pools, a lobby area, a sauna, a steam room, a fitness center, a children's play area, open parking, WiFi facilities, a relaxation area, a massage room, an outdoor BBQ area, a gazebo, and a separate swimming pool for children.
Kestel is a district located 9 km to the east from the center of Alanya. There are both sandy and pebble beaches; all of them are greatly equipped. The nearest attraction is Cave Dimchay, covered with stalactites and stalagmites, which is located on a bank of the river with the same name. The district development plan involves equipping large green areas, excellent infrastructure and a medium-rise construction.