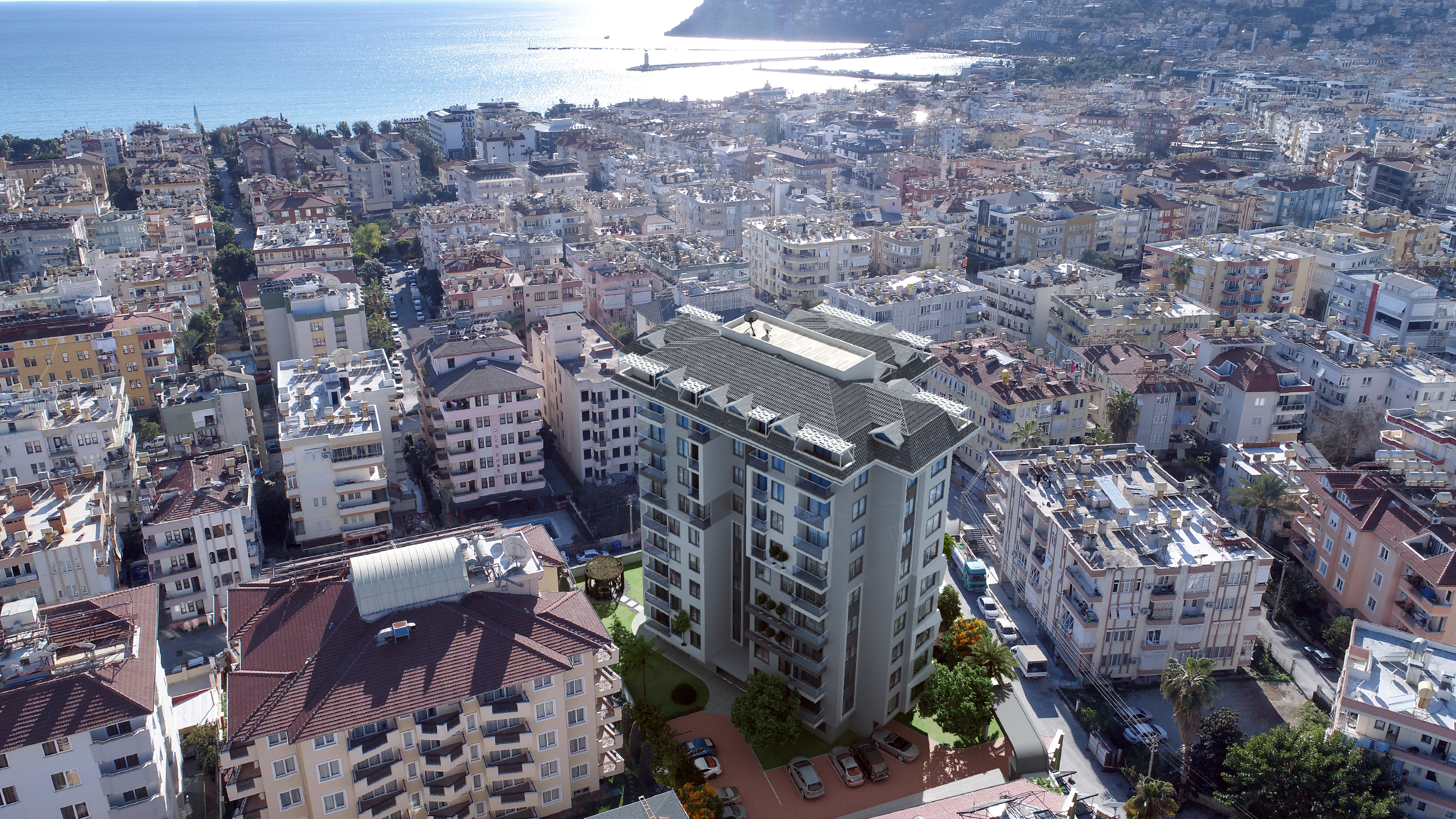 300 meters from Keykubat Beach, at a location where the historical texture of the city and its natural beauties meet, in the center of the city, built on an area of 2100 m2, as 1 block, 27 1+1, 31 2+1 and 9 duplexes, a total of 67 apartments.
Oba is a prestigious district 4 km from the center of Alanya. It has a beach marked with prestigious award "Blue Flag", which is a kind of a quality mark for resorts. Nearby museums and historical sites are in Alanya. Not far from Oba there is a picnic area. In the district itself there are shopping centers and fine restaurants. The infrastructure in Oba is well developed: there are children's and sports grounds, parks, and an equestrian center. The real estate is represented mainly by apartments in 4-5-story residential complexes. The quality of the properties is extremely high.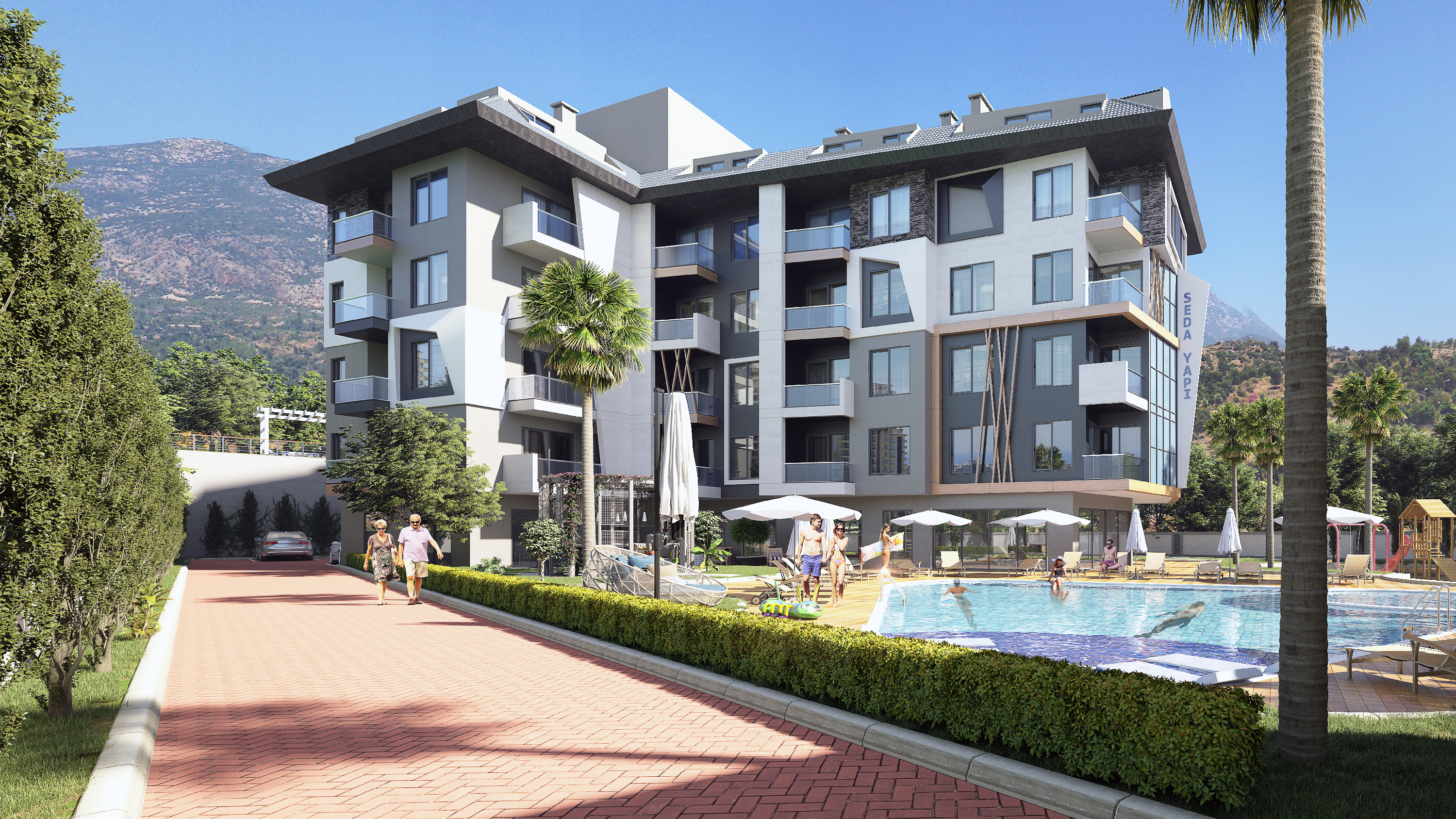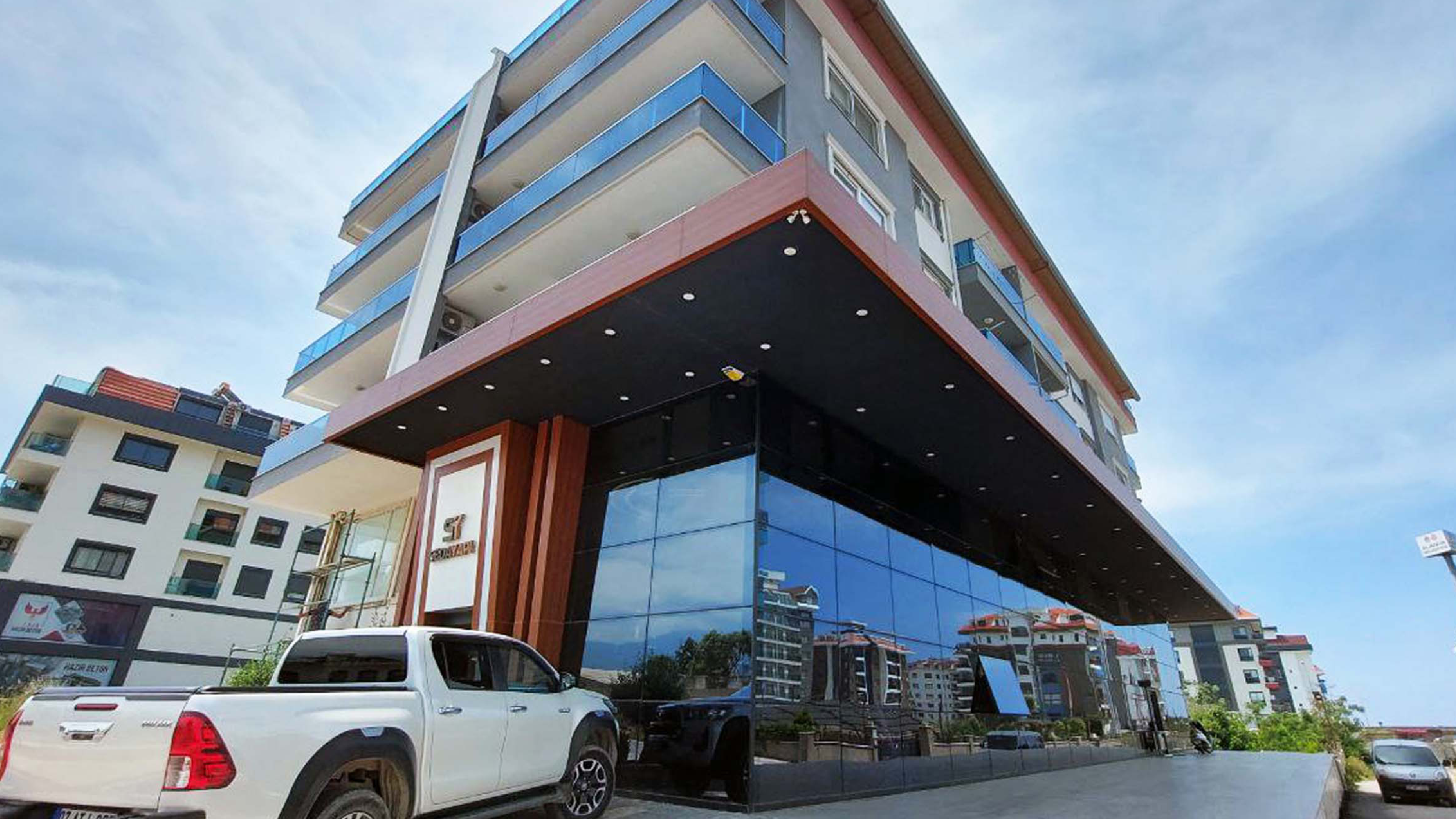 Kestel is a district located 9 km to the east from the center of Alanya. There are both sandy and pebble beaches; all of them are greatly equipped. The nearest attraction is Cave Dimchay, covered with stalactites and stalagmites.The district development plan involves equipping large green areas, excellent infrastructure and a medium-rise construction.