WELCOME TO CARMEL SUN RESIDENCE FEEL THE DIFFERENCE AND COMFORT
The modern design concept residence. consist of one block with 48 flats. 36 units which are 1+1, 10 units which are 2+1 duplex and 2 units which are 3+1 duplex flats, on a 2500 square meter area, The distance to the sea is 1600 meters. Located in Oba district of Alanya.
Oba is a prestigious district 4 km from the center of Alanya. It has a beach marked with prestigious award "Blue Flag", which is a kind of a quality mark for resorts. Nearby museums and historical sites are in Alanya. Not far from Oba there is a picnic area. In the district itself there are shopping centers and fine restaurants. The infrastructure in Oba is well developed: there are children's and sports grounds, parks, and an equestrian center. The real estate is represented mainly by apartments in 4-5-story residential complexes. The quality of the properties is extremely high.
Carmel sun residence is waiting for you with its numerous advantages – apartments are planned in various options, however each of them represents the best example of comfortable, elegant and modern design. Individual services will ease your life, smiling and professional staffs are always ready to assist you.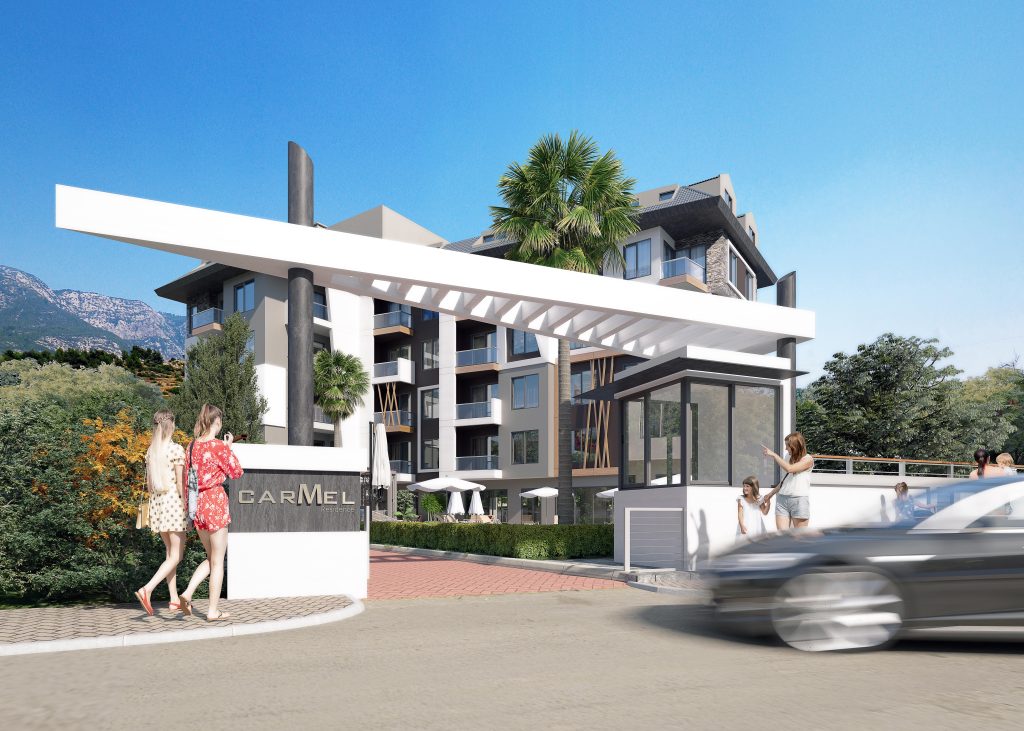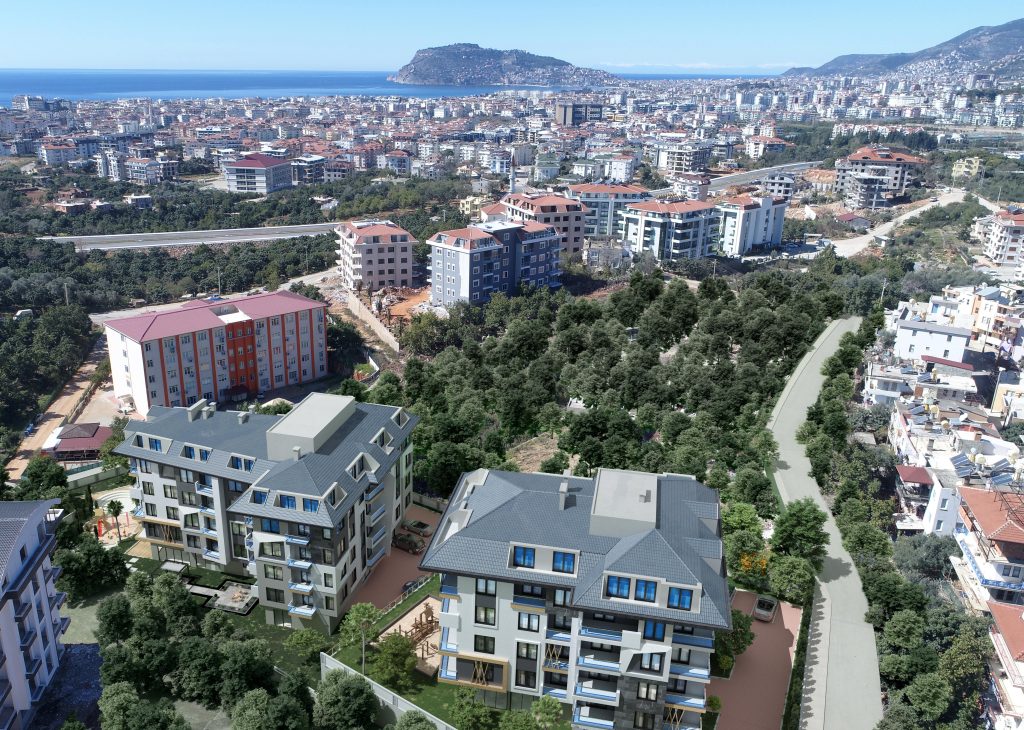 EVERY FACILITY IS AT YOUR DOOR. FOR EVERY AGE, TO ENJOY DAY AND NIGHT WITH YOUR LOVED ONES.
Relax in the out door-indoor pool, remain fit at a fully-equipped gym, or re-energise yourself at the Sauna and loungh areas. At Carmel sun, your whole neighbourhood is designed around leisure, play and recreation.
The transfer service is always at your door for your comfort to get you Access to the Incekum beach.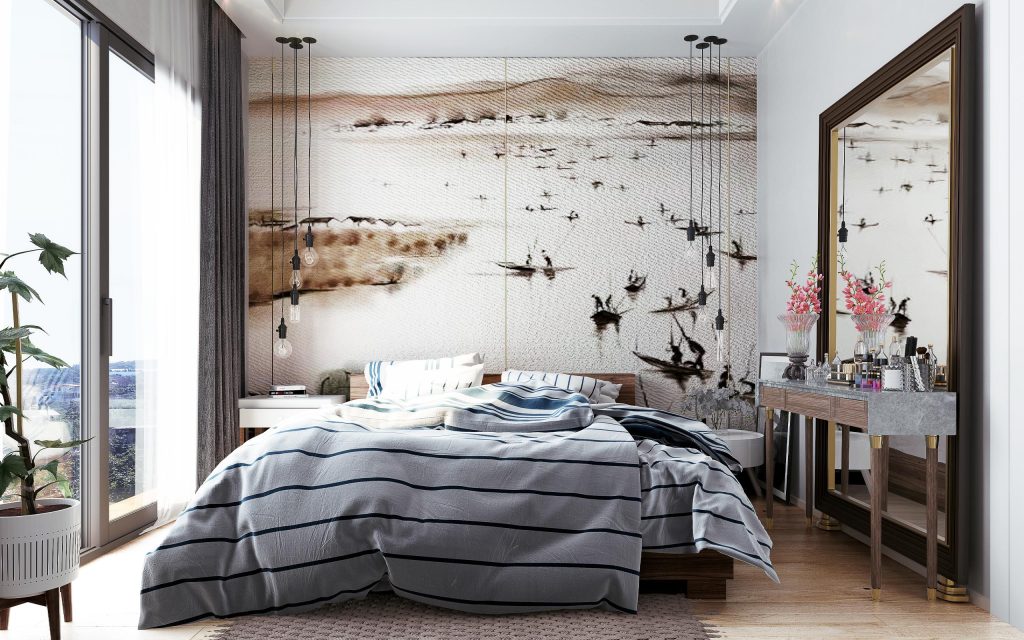 Oba is situated at the 4th kilometer of the Antalya-Alanya highway and it's one of the most distinguished neighborhoods of Alanya. Surrounded by unique Mediterranean beaches and lush parks, Oba presents one of the most beautiful faces of Alanya. The clarity of the sea and the fine sands of the beach are reminiscent of paradise for both sea lovers and those who enjoy sunbathing. Also filled with extensive shopping centers, restaurants, and cafes, Oba stands as a popular meeting point for holidaymakers and locals alike.